What we do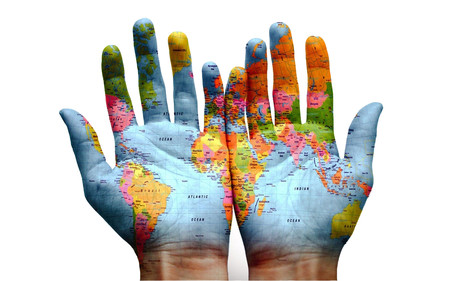 Goal
Our association's goals are:
- to facilitate access to rehabilitation care, especially for children with physical disabilities;
- to support local structures working with handicap, whether already existing or set up during a mission. The objective is to develop long-term solutions, particularly through the training of local staff;
- to develop a global care approach regarding persons with physical disabilities in order to facilitate their rehabilitation and social insertion.
Kinés du Monde is also part of public and community health networks.
Since its inception in 1987, Kinés du Monde favors collaborations with foreign partners working towards rehabilitation and social integration of persons with physical disabilities.
Its skills are recognized and solicited by a large number of structures.
Modus Operandi
The cooperation system set up by Kinés du Monde is focused on competencies exchange. In the field, health professionals (physiotherapists, nurses, occupational therapists, prosthetists, psychomotor therapists...) take turns to perform various tasks:
- training of health technicians (physiotherapist assistants, orthopedic prosthetists...);
- infrastructures and equipment set up, advice and participation;
- support to partner structures to achieve autonomy and efficiency;
- raising awareness about handicap in local communities.
All field missions are carried out by volunteering health professionals, recruited by Kinés du Monde. They rotate every six months. The average duration of a mission is three years. The access to rehabilitation in the long term is ensured through training of the local staff.
Other assets are Kinés du Monde's well established communication with structures and networks working in the rehabilitation field, both in France and abroad, as well as the participation as a partner in health care programs worldwide.
Knowhow
The experience acquired through the numerous missions KDM has carried out, in a wide range of countries, made us aware of the fact that interventions must take into consideration the following variables:
- causes of handicap are usually very different from the ones encountered in Europe;
- cooperation requests often emanate from entities (associations, nurseries, health centers, etc.) with very limited staff capacity and, sometimes, with no medical training;
- local conditions command the adjustment of care and treatment according to the economic situation.